1st International Conference on Built Environment Information Platform
21-22 April 2022, Győr, Hungary
Built Environment Information Platform (BENIP) is the concept of smart and system-oriented city planning and development spanning over the domains of architecture, civil, and transportation engineering.
The conference is dealing with the topic of Built Environment Information Platform from different viewpoints. It shows the theoretical and practical aspects of the connected and chained world of engineering in the field of the built environment from the smaller entities of architecture (buildings) through the civil engineering domain (complex structures) to the big systems of transportation. The track gives an overview of how the engineering of our environment is structured from small to complex.
On the long term, the Conference on BENIP strives to be the main hub for scientists in the field of built environment who not only deal with one specific area of architecture, civil engineering, or transportation but are interested in topics of interdisciplinary nature. Therefore, this event is an interdisciplinary meeting point of scientists of the built environment, which is, therefore, able to foster the cooperation and information flow between the specific engineering areas of the built environment.
Structural engineering
Constructions
Geotechnics
Road operation
Road design
Railway infrastructure  
Water resources
Transport system planning
Public transport  
Architecture
Modelling transport
BIM – Building Information Modell/Management
Interdisciplinary challenges
Chairs
Balázs Horváth, Széchenyi István University, Hungary
János Szép, Széchenyi István University, Hungary
Attila Borsos, Széchenyi István University, Hungar
Honorary Chairs
Péter Baranyi, Széchenyi István University, Hungary
Domenico Gattuso, Mediterranea University of Reggio Calabria
Erich Bauer, Graz University of Technology, Austria
International Scientific Board Chair
International Scientific Board
Christoph J. Menzel, Universität Ostfalia, Germany
Andrzej Szarata, Politechnika Krakowska im. T. Kościuszki, Poland
János Tóth, Budapest University of Technology and Economics, Hungary
István Varga, Budapest University of Technology and Economics, Hungary
Morteza Esmaeili, Iran University of Science and Technology, Iran
Lógó János, Budapest University of Technology and Economics, Hungary
Marián Gogola, University of Zilina, Slovakia
International Organizing Committee
Michele Ottomanelli, Polytechnic University of Bari, Italy
Majid Movahedi Rad, Széchenyi István University, Hungary
International Program Committee
András Várhelyi, Lund University
Benedetto Barabino, Brescia University, Italy
Peyman Aela, The Hong Kong Polytechnic University
Giuseppina Pappalardo, University of Catania, Italy
Mariusz Kieć, Cracow University of Technology, Poland
Technical Program Committee Chair
Technical Program Committee
Publication Chair
Treasurer
Anikó Szakál, Óbuda University, Hungary
Secretary-general
Anna Sudár, Széchenyi István University, Hungary
Mónika Omischl-Soós, Széchenyi István University, Hungary

Széchenyi István University
Multidisciplinary Ph.D. School of Engineering
Doctoral School of Regional- and Business Administration Sciences

Hungarian Transport Science Association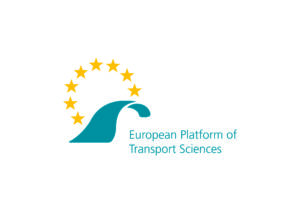 European Platform of Transport Sciences