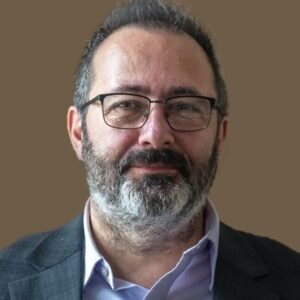 "AI & the Human Mind: Conceptualizing Hybrid Corporate
Reality"
Dr. Viktor Dörfler
University of Strathclyde Business School, United Kingdom
Curriculum Vitae
Dr. Viktor Dörfler is Senior Lecturer in Information & Knowledge Management at the University of Strathclyde Business School, and holds visiting professor positions at the Zagreb University, Croatia and the Széchenyi University, Hungary.  He also works as an independent consultant in information and knowledge management.  Viktor's research of personal and transpersonal knowledge focuses on intuition and creativity; he conducted in-depth open-ended interviews with 20 top scientists, including 17 Nobel Laureates.  1999-2004, Viktor was spearheading the development of an AI software called Doctus.  In research, teaching, and consultancy, Viktor synthesizes his backgrounds in AI, philosophy, business, and engineering to make sense of human mastery and the use of AI in organizations.  His book What Every CEO Should Know About AI will be published shortly.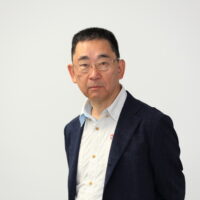 "Multilayered Intercultural Communication  —Culture and Travel—"
Prof. Atsushi Ito
Chuo University, Japan
Curriculum Vitae
Atsushi Ito received B.S. and M.S. degrees from Nagoya University in 1981 and 1983, respectively. He also received a Ph.D. degree from Hiroshima City University in 2007. From 1983 to 2014, he was with Research and Development Laboratories of KDDI Corporation. From 2014 to 2020, he was a Professor of Graduate School of Engineering of Utsunomiya University. Now, he is a Professor of Faculty of Economics of Chuo University. During 1991-1992, he was a visiting scholar at the Center for the Study of Language and Information (CSLI) of Stanford University. His current research interests include ad hoc networking, user interface design, bio signal analysis, sightseeing support technology and agriculture support technology.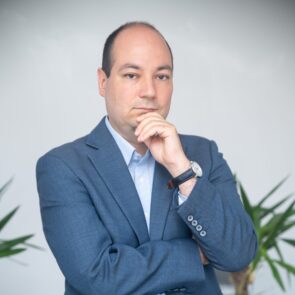 "Internet of Digital Reality: Key Concepts, Technological and Societal Foundations"
Dr. Ádám Balázs Csapó
Széchenyi István University, Hungary

Curriculum Vitae
Adam Csapo obtained his PhD degree at the Budapest University of Technology and Economics in 2014. Since 2016, he is working as an associate professor at the Széchenyi István University in Győr, Hungary. Dr. Csapo's research focuses on soft computing tools for developing cognitive infocommunication channels in virtual collaboration environments, with the goal of enabling users to communicate with each other and with their spatial surroundings in novel and effective ways. At the same time, he is involved in the development of a commercial VR platform for applications in B2B industry and education.  Dr. Csapo has over 50 publications, including 1 co-authored book and 16 journal papers. His work has received over 2,000 independent citations in the scientific literature.